Wrinkles – Skin Care Treatment – Richardson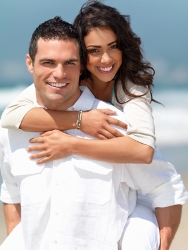 The skin is the largest organ of the body and dominates our outward presentation to others. The skin is our first line of defense against the elements, so it affects many parts of our health and appearance. As we age, despite the skin's incredible abilities, it does not keep up. Wrinkles and lines will develop and may even leave us looking much older than we feel.
Wrinkles and lines are common. Each part of the face has its own range of wrinkles, and they all have names. Glabellar lines are the lines that form between the eyebrows at the bridge of the nose, nasolabial lines form at the edge of the nose where the cheeks meet, and crow's feet is the wrinkling effect that develops on the outer edge of the eyes.
Skin care and treatment is a vital part of keeping us looking healthy and vibrant. Consult with a board-certified plastic surgeon like Dr. Denton Watumull at the Regional Skin & Laser Center to see how you can combat the signs of aging.
Feel free to contact us at our office in Richardson if you have any questions.