Liposonix Procedure – Skin Treatments – Richardson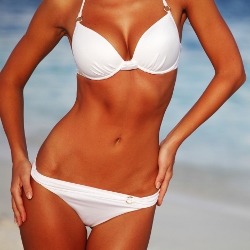 Fat reduction is one of the most popular types of cosmetic procedure. There are a wide variety of procedures, from drastic ones such as liposuction to the newer ones like Liposonix. A Liposonix procedure is a sophisticated ultrasound technology that reduces fat without the risks of invasive surgery.
The Liposonix procedure is pretty simple and relatively convenient. The procedure typically lasts an hour. The patient liess down while the system carefully applies ultrasound waves to the fat layer. The feeling has been described as a mild discomfort, cold prickling, tingling, or mild warmth. Over the next two to three months, your body will naturally remove the destroyed fat cells. Contact an experienced practitioner like Dr. Denton Watamull to discuss how Liposonix is right for you.
Contact us at our office in Richardson if you'd like to know more about the Liposonix procedure.