Hydrating Facial – Moisturizing Facial – Richardson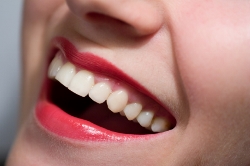 Moisture is a key part of skin health. A hydrating facial can revitalize your face and add a youthful glow. At the Regional Skin & Laser Center, we offer a variety of facials. Come in for a consultation today to discover which one is right for you.
Our hydrating facial is a therapeutic treatment that combines oat milk with other moisturizing ingredients to enrich the skin's appearance. The key ingredients include Avena Sativa (oat kernel extract), Arnica Montana Flower extract, cucumber fruit extract, panthenol, glycerin and sodium hyaluronate. Ingredients like panthenol are classified as humectants, substances used to keep things moist. Sodium hyaluronate is known to hold 1,000 times its weight in moisture.
Contact us at our office in Richardson if you would like to discuss the benefits of a hydrating facial in further detail.