Injectables & Dermal Fillers
Reduce the appearance of aging with innovative injectable treatments and dermal fillers! Visible signs of age—including wrinkles, deep creases, diminished volume, and loss of youthful contour and definition—can all be addressed with today's advanced injectable products. Depending on your unique needs and concerns, these various products can treat many different facial areas, including tear troughs, cheeks, midface, temples, jawline, facial structure, ear lobes, and more. Best of all, your experienced nurse injector develops a customized injectable schedule to maintain the quality of your outcome over time for lasting rejuvenation.
Learn more about the specific injectable products we use and the results they achieve by exploring the sections below:
BOTOX® Cosmetic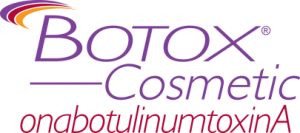 BOTOX Cosmetic is a prescription medicine injected into specific facial muscles to diminish the appearance of moderate to severe frown lines. Additionally, BOTOX injections smooth forehead wrinkles, crow's feet, lines on the nose (bunny lines), and other dynamic wrinkles caused by overactive musculature. Generally speaking, the results achieved with BOTOX Cosmetic last between three to four months before touch-up injections may be necessary to keep treatment areas smooth.
Dysport®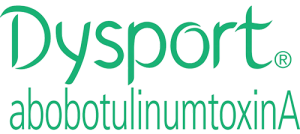 Dysport is a prescription injection that helps smooth the appearance of moderate to severe lines between the eyebrows. Similar to BOTOX Cosmetic, Dysport temporarily prevents muscle contractions that cause frown lines and other unwanted wrinkles. By targeting specific muscle groups with Dysport, your injector diminishes wrinkles while allowing you to move the rest of your face naturally. The effects of Dysport typically last three to four months before re-treatment is needed to maintain results.
Jeuveau™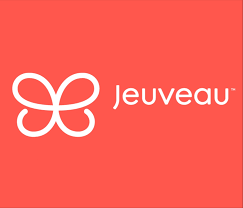 Jeuveau is the newest injectable wrinkle relaxer product on the market, and it is FDA-approved to treat moderate to severe vertical wrinkles between the eyebrows (frown lines). Similar to BOTOX Cosmetic and Dysport, the results of Jeuveau typically last for about three to four months before re-treatment is necessary.
JUVÉDERM®

JUVÉDERM products (including JUVÉDERM® Ultra, JUVÉDERM® Ultra Plus, JUVÉDERM VOLUMA®, JUVÉDERM VOLBELLA®, and JUVÉDERM VOLLURE™) are effective for the correction of moderate to severe facial wrinkles and folds—such as nasolabial folds. Each of these hyaluronic acid-based gel formulations offer unique benefits and vary in longevity. They potentially last for up to 12 months, 18 months, or more.
Restylane®

Restylane products (including Restylane® Refyne, Restylane® Lyft, and Restylane® Defyne) are clear-gel formulations of hyaluronic acid that work immediately by adding volume to smooth away moderate to severe facial wrinkles and folds, including nasolabial folds (the lines that can form from your nose to the corners of your mouth). The effects of Restylane can last for 18 months, and sometimes longer.
RADIESSE® for Hands

RADIESSE is the only dermal filler FDA-approved for the rejuvenation of aging hands. RADIESSE is injected into the back of the hands to restore diminished volume for a more youthful appearance. Results achieved with RADIESSE typically last up to 12 months for the majority of patients.
Sculptra® Aesthetic

Treatment with Sculptra Aesthetic, like all injectables, is minimally-invasive. Sculptra Aesthetic is formulated with poly-L-lactic acid, and it is primarily used to treat the appearance of fine lines, deep wrinkles, and volume loss. When injected into the tissue, this filler is designed to stimulate collagen production, which can lead to the development of firmer, smoother, more youthful skin and more defined facial contours. Typically, Sculptra Aesthetic injections are performed in a series of treatments to obtain optimal results, which can last for up to two years or more.
KYBELLA®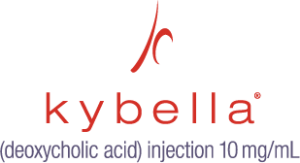 KYBELLA is an FDA-approved injectable that reduces excess fat under the chin (double chin). Targeted fat loss beneath the chin is difficult to accomplish without surgery, but with injections of KYBELLA, double chin reduction requires only a quick, in-office treatment and minimal downtime. Results achieved with KYBELLA are revealed over approximately four to six weeks following treatment, and the reduction in fat can be long-lasting—even permanent—if a healthy weight is maintained.
SELPHYL® PRFM

The SELPHYL® System allows us to prepare platelet-rich fibrin matrix (PRFM) from a sample of your own blood. Using the SELPHYL System the blood is quickly purified and converted into PRFM, which protects and preserves platelets for optimal treatment results. We like to think of Selphyl PRFM as the next-generation PRP! Treatment with SELPHYL PRFM takes thirty minutes.