The Anti-Aging Power of the SkinPen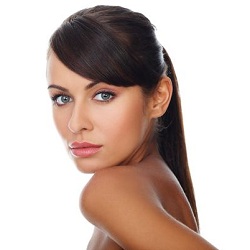 Portrait of beautiful and sexy woman on white[/caption]The SkinPen is at the forefront of anti-aging skin care treatments. This state-of-the-art- microneedling device is excellent for treating the noticeable signs of aging that diminish your natural glow and youthfulness and give you an older and worn-down appearance. The power of the SkinPen lies in its ability to treat the major factors that contribute to the diminishment of your natural beauty.
The versatility of the SkinPen is immediately demonstrated by its effectiveness on nearly all skin types and issues. It can be effectively used on thin skin, stretch marks, and scars, areas that other treatments aren't properly suited for.
The SkinPen treats UV damage, hyperpigmentation, wrinkles, fine lines, and signs of premature aging through a process known as collagen induction therapy. The microneedling stimulates the production of collagen in the skin. Collagen is an essential component for healthy and youthful-looking skin that is strong and tight. The SkinPen addresses the primary cause of your skin issues in order to treat the problem, not just the side effects.
After just one treatment, your skin will feel and look stronger and healthier, giving a boost to your overall appearance. Additional treatments will improve the look and health of your skin even further, giving you a chance to finally attain the radiant and healthy skin you have always wanted.
Regional Skin & Laser Center strives to provide our patients with highly effective treatments that can address all of their needs. Our incredibly experienced staff is intent upon providing total care, from the moment you schedule your appointment to the moment you see your full results for the first time. Contact us to schedule an appointment and experience the anti-aging power of the SkinPen.