Mother-Daughter Facials – Dallas Skin Care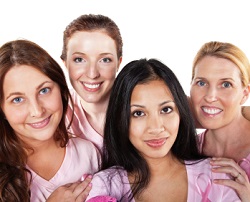 The Regional Skin & Laser Center is pleased to offer specials for this coming Mother's Day. We're offering customized mother-daughter facials and many of our skin care products at special prices. If you are looking for a Mother's Day gift or just a chance to revitalize your appearance, this may be right for you!
For Mother's Day, we're offering special pricing on mother-daughter facials. Our professional-quality facials are great for treating all kinds of skin blemishes and refreshing your appearance. We offer hydrating facials, therapeutic pumpkin facials, and deep pore cleansing facials. What better way to spend the day than bonding with your mother over a relaxing facial?
To learn more about our mother-daughter facials, contact Dr. Denton Watumull.
Contact us at our office in Dallas.