July Special: Thermage Is the Perfect Treatment for Keeping Your Skin Looking Young and Smooth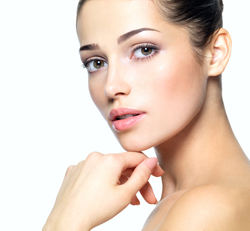 It's impossible to control how aging affects your appearance. Some people may start to show visible signs of aging early on in their lives, while others may retain their youthful looks for years. Aging also has a different impact on everyone. Some may notice folds starting to form around their mouths, forehead, and cheeks. Puffy undereye bags are another common sign of aging, along with sagging skin on the neck and lower face.
While there is nothing you can do to stop yourself from aging, that doesn't mean you can't fight off the visible signs of aging and retain your youthful beauty for as long as possible. While most people think surgery is the only way to get good results, there are non-surgical options out there that can completely rejuvenate the beauty of your face and neck.
Thermage is a non-surgical and non-invasive treatment that uses radiofrequency energy to penetrate deep into the layers of skin and stimulate the skin-renewal process. The radiofrequency energy delivers heat to the targeted areas on the face and neck. The heat triggers the production of collagen, a structural protein that helps to tighten and strengthen the skin.
One 45-minute treatment session with Thermage is enough to show a noticeable improvement in your appearance. Over time, your results will continue to improve as the body continues to produce collagen, which will give your face a smooth and youthful appearance.
Throughout the month of July, Regional Skin and Laser Center will be offering a 20% discount on Thermage treatments for the lower face and neck! We are also offering amazing deals on Botox and dermal fillers. Check out our monthly specials to see more.