What Can I Do About the Acne Scars on My Face?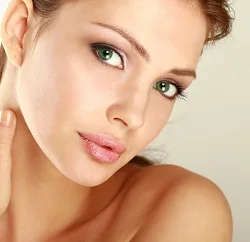 Finding an effective treatment to clear up your acne can be incredibly hard. A lot of people who struggle with acne spend years trying different products and treatments only to be disappointed by their results.
What's worse, once you actually do find an effective treatment, your skin may have tons of small scars that ruin the texture and appearance of your skin. This makes it hard for people to feel good about the way they look, even when their skin is acne free.
Thankfully, there are some amazing treatments available for reducing the appearance of acne scars and restoring the smooth and even texture of your skin. At Regional Skin and Laser Center, we can tailor the care you need with our laser treatment options, AcuPulse CO2 fractional laser resurfacing, SkinPen and Fraxel re:storeDual.
During treatment, the laser is passed over the skin, stimulating the skin-renewal process. The skin is slow repaired and collagen production is increased, which will give the skin a stronger, tighter, and more refreshed appearance
Our newest laser, AcuPulse CO2 fractional laser skin resurfacing can offer you dramatic results on a range of skin concerns including acne scars, surgical scars, stretch marks and wrinkles. During the month of August, we are offering 15% off two AcuPulse facial treatments!
SkinPen stimulates your skin's natural ability to produce new collagen and elastin for healthier, younger-looking skin with little or no downtime.
Our Fraxel laser system can also be used to treat a variety of other skin concerns, including:
Poor skin texture
Fine lines
Wrinkles
Surgical scars
Melasma
Pigmented lesions
Hyperpigmentation
Contact Regional Skin and Laser Center today to schedule a consultation for your laser skin treatment. Thanks to our many laser treatment options, we can restore the beauty of your skin.