Is Exfoliating My Skin Really That Important?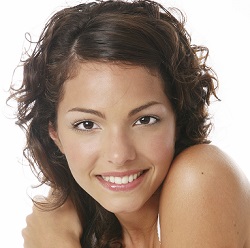 After exfoliating your skin with your salt scrub, apricot wash, or oatmeal exfoliant for the hundredth time, have you ever stopped to think why you need to exfoliate your skin? Is exfoliating just something that people say you should do so they can sell more products?
The first thing you need to know is that exfoliating doesn't mean rubbing tiny beads or salt on your face to make it look better. When you exfoliate, you are gently removing the surface layer of skin that is full of dead and damaged skin cells, as well as other debris.
Exfoliating your skin provides a number of amazing benefits that help to maintain the smooth, youthful, and radiant appearance of your skin. Exfoliating improves the texture of your skin and helps to reduce the appearance of the following issues:
Fine lines
Wrinkles
Blemishes
Hyperpigmentation
Rosacea
Enlarged pores
Acne
Oily skin
At Regional Skin and Laser Center, we know how important exfoliating your skin is. That is why we offer a wide variety of amazing exfoliation treatments. These exfoliation treatments go above and beyond the results you'd get from something you'd buy in a bottle.
We can precisely and gently scrape away dead skin cells and peach fuzz using dermaplaning, or we can use a highly exfoliating chemical peel to completely rejuvenate the beauty of your skin, giving your face a youthful and beautiful glow. We offer a variety of PCA peels that can be used on all skin types. These peels are perfect for addressing a variety of skin issues that commonly occur on the face. We also offer the ZO 3-step peel that can be used to treat sun damage, fine lines, aging skin, poor texture, and large pores.
Contact our office today to learn more about the exfoliating treatment we offer. Our expertly trained and experienced staff can help you find the best treatment for your skin.