Honoring Mothers and Daughters with Our Mother Daughter Fun Contest!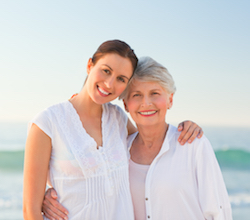 Mother's Day is approaching fast, and that means that countless daughters will be out and about searching for the perfect gift to give their mother that shows how much they love and appreciate them. Gifts are great, but if there is one thing that mothers love, it's spending time with their daughters and having fun doing something together.
Regional Skin and Laser Center wants to encourage all daughters to spend time with their mothers with our Mother Daughter Fun Contest. From now until our Spring Beauty Event on May 11th, if you share a photo of you and your mother or daughter on our Facebook page with the hashtags #MotherDaughterFun and #SpringBeautyEvent, you could both win a free facial treatment at Regional Skin and Laser Center.
If you are the lucky winner with the most fun picture, the both of you will be able to choose between three luxurious facial treatments:
Microdermabrasion – Provides a deep exfoliation and cleansing that polishes and smoothes the surface of your face to give you brilliant and beautiful-looking skin.

Facial – A gentle and relaxing treatment for hydrating and healing the skin. We offer a variety of facials that use different ingredients to provide unique benefits.

PCA Sensi Peel – A highly-effective exfoliating treatment specifically designed for people with darker skin tones and individuals with sensitive skin. An excellent choice for acne or rosacea management.
The winner of our Mother Daughter Fun Context will be announced during our Spring Beauty Event, which will take place at Noah's Event Venue in Richardson, TX, on May 11th, from 5 p.m. to 9 p.m. Our Spring Beauty Event will also feature a number of special prices on products and services we provide, so register now so you can take advantage of the great savings we are offering.
Start sharing your pictures with us on Facebook now, and join us on May 11th to see if you and your mother or daughter are the lucky winners of our Mother Daughter Fun Contest. If you have any questions about the event or if you would like to schedule an appointment, please contact us. A member of our team will provide you with all the assistance you need.