Thursday, May 11th – Our Annual Spring Beauty Event Is Back!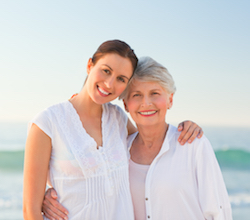 Spring is the season of love, life, and beauty. Regional Plastic Surgery Center and Regional Skin & Laser Center will be celebrating the beautiful spring season with our annual Spring Beauty Event! During this event, you are invited to meet our team in a comfortable and casual environment to talk, learn about, and experience the effectiveness of the wide array of services and treatments we provide.
On Thursday, May 11th, from 5:00 to 9:00 pm. at Noah's Event Venue in Richardson, TX, we invite you to join us for a night filled with raffles, discounts, and specials. The event will be hosted by plastic surgeons Dr. Denton Watumull, Dr. Bruce Byrne, Dr. Joshua Lemmon, and Dr. Derek Rapp. Skincare expert Laura Harris, L.E., and certified aesthetic nurse specialist Vaunda Ortega, R.N., CANS, will also be in attendance and will be happy to answer any questions you may have regarding our skincare and laser treatments. See SpringBeautyEvent.com for details and to register for our event.
Drs. Watumull, Byrne, and Rapp will each hold their own presentation on cosmetic surgery and will spend the night interacting with the attendees in a friendly and comfortable environment.
Attendees will also have access to amazing deals and specials from our plastic surgeons, including a $1,500 discount on a mommy makeover or a $500 discount on a single cosmetic surgery. Botox will also be administered by the doctors at the event for a special price of just $12 per unit. Discounts will be available on skincare, fillers, and laser treatments. These discounts are only available to attendees.
Our Spring Beauty Event will feature raffles for Juvederm, Botox, laser-based treatments, and skincare products. There will be additional discounts on skincare and laser treatment packages such as professional-grade skincare, laser hair removal, non-invasive fat reduction, skin tightening, SkinPen, and PRP/PRFM.
We are also holding our Mother-Daughter Fun contest. When you share a photo of you and your mother or daughter having fun on our Facebook page, you could win a free facial treatment for the both of you! The winners of the contest will be announced at our Spring Beauty Event on May 11th. See SpringBeautyEvent.com for details and to register for our event.
The event will be free to attend, but in order to receive the special price of $12 per unit of Botox, you will need to register at SpringBeautyEvent.com so you can choose your doctor and request an appointment time. If you have any additional questions or if you would like to schedule a consultation, contact Nakai at (972) 470-5011 for Dr. Watumull or Dr. Rapp. For Dr. Byrne, contact Carlie at (972) 470-1025. Dr. Lemmon can be contacted at (972) 470-5019.