Live Demonstrations and Amazing Specials at Our Open House on Friday, March 31st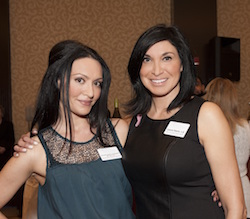 On March 20th, we celebrated the official opening of the expanded and improved Regional Skin & Laser Center, and we were glad to share that day of fun with all of you. That day marked the beginning of an exciting new chapter for Regional Skin & Laser Center. Now, we can provide excellent care and outstanding services and treatments to more people who are in need of high quality aesthetic care.
Our excitement and energy is still going strong. We plan on showcasing the care and results we can provide to all our patients with a special open house event on Friday, March 31st. The open house will be the perfect time to see firsthand what Regional Skin & Laser Center can do to improve your appearance and wellbeing. It will give you the opportunity to meet and ask questions of our highly skilled team and witness the expertise that goes into providing amazing aesthetic results.
The open house will feature several live demonstrations of treatments that we provide. In the morning, Licensed Aesthetician Laura Harris will demonstrate the rejuvenating power of the ZO® Skin Health 3-Step Peel treatment.
Aesthetic nurse injector Michelle Malpica-Hertsgaard will perform a JUVÉDERM VOLUMA® XC treatment to highlight the importance of facial volume in the cheeks. Michelle will also perform a treatment using platelet-rich plasma (PRP) to showcase the regenerative abilities of the treatment and how it can promote the healing of soft tissue.
In the afternoon, Laura will demonstrate the anti-aging power of the SkinPen and its ability to reduce the appearance of scars, wrinkles, hyperpigmentation, and a wide range of other skin issues.
The open house will be hosted by our skincare and treatment representatives, who will be happy to address any questions you may have. We will be providing snacks and refreshments throughout the day, and we will be offering specials on treatments and packages that can only be purchased by those in attendance.
We look forward to having you join us, and we're excited to begin a new chapter for Regional Skin & Laser Center. If you have any additional questions or if you would like to schedule a consultation for one of our services, contact us to speak with one of our friendly and helpful team members.