Farewell Michelle, Welcome Vaunda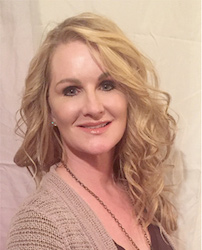 One year ago, Regional Skin and Laser Center was excited to announce the addition of Michelle Malpica-Hertsgaard to our team. Throughout that year, Michelle continuously displayed a passion for what she did and remained dedicated to ensuring our patients received excellent care and outstanding results.
Now, Michelle and her husband are moving to New York to start a new chapter of their lives, and although we are sad to see her leave, we wish her the best. We are truly thankful for her dedication to Regional Skin and Laser Center over the past year.
Although Michelle is leaving, Regional Skin & Laser Center is still growing, and we are busier than ever thanks to our recent expansion. In order to make sure that we can still deliver the same high-quality care and results, we are delighted to welcome Vaunda Ortega, R.N., CANS, to our team.
Since 1991, Vaunda has dedicated her career to nursing, and over the past ten years, she has earned her reputation as one of the best nurse injectors within the Dallas Metroplex. Vaunda has been certified by the Plastic Surgical Nursing Certification Board as an aesthetic nurse injector and is one of the few nurse injectors in Texas to carry this distinction.
Vaunda has been expertly trained in administrating a wide array of injectables, including Botox, Restylane, Juvederm, Voluma, Sculptra Aesthetic, Radiesse, Kybella, Belotero, Restylane Silk, sclerotherapy, and others. Vaunda uses her artistic eye combined with her incredible precision to deliver beautiful and natural-looking results in even the most difficult and sensitive areas.
Vaunda officially joined the Regional Skin and Laser Center team and began seeing patients on May 2nd. She is excited to get to know all of you in a more casual and friendly environment at our upcoming annual Spring Beauty Event on May 11th. Our licensed aesthetician, Laura Harris, will also greet guests at our event together with the plastic surgeons of Regional Plastic Surgery Center, Drs. Denton Watumull, Bruce Byrne, Joshua Lemmon, and Derek Rapp.
If you would like to book an appointment with Vaunda, please contact us at (972) 470-5012. If you want to learn more about and register for our Spring Beauty Event, check out SpringBeautyEvent.com and our Facebook page for more information.