Dermal Fillers: Non-Surgical and Long-Lasting Facial Rejuvenation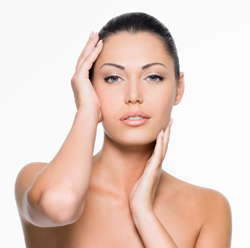 Advancements in aesthetic rejuvenation have reached a point where non-surgical and minimally invasive options can provide outstanding and long-lasting results. Products like cosmetic injectables can be used to treat a diverse array of aesthetic issues, and each treatment is customized to provide the patient with the personalized results they need.
Dermal fillers are a type of cosmetic injectable designed to restore volume, which can fill in lines and wrinkles, enhance facial contours, and increase fullness. Different injectables feature unique formulas that are designed to properly address specific areas and issues.
Vaunda Ortega, R.N., our certified aesthetic nurse specialist at Regional Skin and Laser Center, has been expertly trained in the use of a wide variety of dermal fillers.
JUVÉDERM injectable gel – This product is excellent for reducing the appearance of fine lines, wrinkles, and folds on the face, such as the nasolabial folds. The product's incredibly smooth gel formula delivers natural-looking results. We offer JUVÉDERM Ultra, JUVÉDERM Ultra Plus, JUVÉDERM Ultra XC, and JUVÉDERM Ultra Plus XC.
JUVÉDERM VOLUMA XC – Designed to restore lost cheek volume. This product restores your youthful appearance by enhancing the contours of the mid-face and smoothing away wrinkles and lines. Vaunda is currently offering a buy one get one 50% off special on syringes of Voluma so you can have a syringe for each cheek.
JUVÉDERM VOLBELLA XC – A great choice for eliminating vertical lip lines. Volbella adds a subtle amount of volume to the lips to create a smoother and more attractive surface.
JUVÉDERM VOLLURE XC – Perfect for treating parentheses lines on the sides of the mouth, the nasolabial folds (which stretch from the outer corners of the nostrils to the corners of the mouth), and other moderate and harsh lines around the mouth and nose. Vollure fills in these lines to restore the youthful beauty of your face.
Contact Regional Skin and Laser Center today to schedule a consultation for your cosmetic injectable treatment. Vaunda will help explain the benefits of each product to help you find the one that delivers your desired results.
Starting June 30th, Vaunda will be seeing patients at the Swamy Clinic, located at 1111 E. Sara Swamy Dr., Sherman, TX. She will still be seeing patients at our Richardson location from Monday to Thursday.