Deep Exfoliation for Better Skin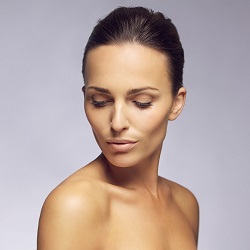 If your skin feels old and lifeless or you suffer from deep wrinkles, fine lines or other skin issues, you've probably wondered what you can do to regain the face you love. Here at the Regional Skin & Laser Center, we offer deep exfoliation treatments that might just be the solution you're looking for!
Skin exfoliation removes the outer layer of skin, revealing smoother, younger-looking skin. There are many different kinds of exfoliation available to suit your individual needs.
In as little as four to six treatments, you can see dramatic results. You can experience reduction of uneven pigmentation, rosacea and sun damage, tightening of large pores, and restoration of that youthful glow that brightens up your entire face!
Dr. Denton Watumull and the Regional Skin & Laser Center offer treatments that are relaxing, revitalizing, and completely rejuvenating. Contact us today to learn more about how you can pamper your skin and take the best care of your most visible asset.