Skin and Laser Services – Skin Treatments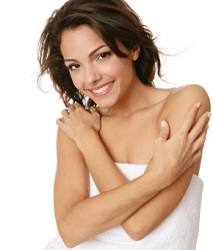 At the Regional Skin & Laser Center, we're proud to offer you the gold standard in skin and laser services. With our cutting-edge techniques, you can address skin blemishes, restore a vibrant complexion and achieve your aesthetic goals.
Our skin and laser services include the latest in cosmetic technologies, such as Thermage, Fraxel re:store Dual, SkinPen, Liposonix, the IPL PhotoFacial, laser hair removal, the micropeel, and microdermabrasion.
These treatments vary widely in what they can achieve. Liposonix is one of our most exciting treatments, as it offers non-invasive fat sculpting in just an hour.
Speak with Dr. Denton Watumull to learn more about our skin and laser services. Contact us at our office to schedule an informative consultation with our skilled professionals.