Refresh Your Face with Our Hydrating Facial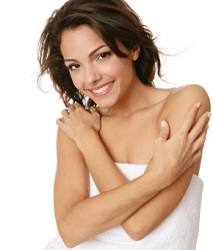 The Regional Skin & Laser Center offers wonderful customized facial treatments for our clients. One of your treatment options is the hydrating facial.
In this facial treatment, we use a therapeutic oat milk mask that provides the skin with a combination of antioxidant-rich oat milk infused with panthenol and other botanicals like cucumber and arnica. Together, these act to hydrate and dramatically improve the overall appearance of your skin!
We also use our replenishing gel and calming balm. Both act as treatment-enhancement products, making your experience even better and providing antioxidants that help calm and soothe your skin post-procedure.
Contact us today for a consultation so that you can learn why our many treatments are relaxing, revitalizing, and completely rejuvenating.