Custom Contouring – Liposonix Procedure – Dallas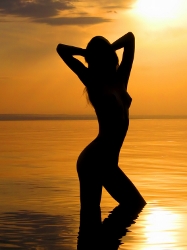 Many people have stubborn areas of fat that seem to keep them from ever reaching their aesthetic goals. If you are looking for a convenient non-invasive procedure that achieves custom contouring of the body, Liposonix is right for you.
Liposonix is an ultrasound technique that can eliminate unwanted fat cells around the waist. The device is a powerful custom contouring fat-reduction technology that uses ultrasound energy to penetrate the skin and reduce an average of an inch off your waistline. After the treatment, the body naturally removes the fat over a period of eight to twelve weeks.
Consult with Dr. Joshua Lemmon, an experienced professional, to learn more about custom contouring procedures like Liposonix.
Contact us at our office in Dallas to schedule a consultation.