Spring Botox Special – Dallas Anti-Aging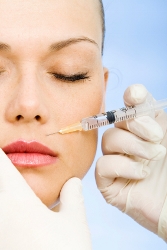 With spring just around the corner and summer not too far behind, now can be a great opportunity to give your appearance a refreshing boost. The Regional Skin and Laser Center is excited to offer a Spring Botox special just in time to help you achieve your aesthetic goals.
Our Spring Botox Special is offered to those who register online at the night of our Spring Beauty Event. The Spring Beauty Event is schedule to take place on Thursday, April 16th, 2015, at the Hyatt Regency in North Dallas. There, we will be offering the Spring Botox Special and a host of other opportunities to achieve the look of your dreams.
Consult with one our experienced professionals to learn more about the Spring Botox Special.
Contact us at our office in Dallas.