Thermage Treatment – Cooling and Heating – Richardson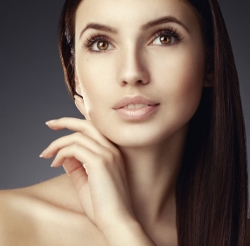 Thermage treatment is one of the more advanced skin treatments designed to treat fine lines and wrinkles. The newest version of Thermage is called Comfort Pulse Technology, which combines vibrations, heating and cooling. Thermage treatment is a quick and convenient process with little to no downtime—meaning you can continue with your daily activities right away.
Thermage treatment is a 45-minute process. Treatment starts with a combination of cooling and vibration on the skin surface. Then a specialized treatment tip is placed on specific targeted areas selected by you and the practitioner. The radio frequency energy is pulsed deep into the skin to reinvigorate collagen. The final step is a cooling, and the vibrating stops. Consult with an experienced practitioner like Dr. Denton Watumull if you have further questions about Thermage treatment.
Contact us at our office if you would like to discuss what Thermage can do for you.