Thermage Procedure – Dallas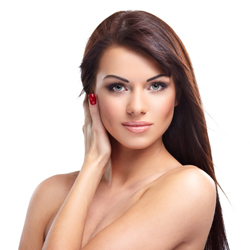 Loose, sagging skin anywhere on your body can make you look years beyond your actual age. Thermage Comfort Pulse Technology is the latest innovative treatment available from Regional Skin and Laser Center that can help reverse the appearance of premature aging and restore your youthful looks.
Thermage is a special treatment that stimulates collagen production, restoring skin elasticity. This makes your skin sleek and renewed, offering a more vibrant and younger look and feel. The procedure uses radiofrequency technology to direct electromagnetic waves deep beneath the surface of the skin, heating the dermis to improve the appearance of your skin from within.
After undergoing just a single Thermage Comfort Pulse Technology procedure, you will notice a subtle change to your skin in the form of completely natural-looking results. The treatment is effective for smoothing fine lines on the eye area, tightening droopy skin on the face, and smoothing out bulges and uneven spots on other areas of the body.
The Thermage treatment is non-invasive and requires little to no downtime for recovery. You can return to your usual activities upon leaving the office and immediately enjoy the benefits for your rejuvenated appearance.
Thermage Comfort Pulse Technology is an effective and flexible treatment for a variety of patients across a wide range of ages and skin types.
If you would like to hear more about how the unique Thermage radiofrequency treatment can improve the appearance of your skin, contact our office and schedule a helpful consultation with a professional staff member at Regional Skin and Laser Center today.