Start the New Year with a New You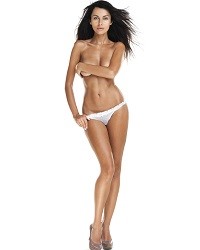 The holiday season can be hard on your body. Holiday treats, festive drinks, and platters full of delicious food are a wonderful thing, but all those goodies can add a couple of unwanted inches to your waistline and an unsightly bulge to your chin.
If you don't want to start off the new year with a muffin top and a double chin, Regional Skin and Laser Center has the perfect solutions to your aesthetic issues.
The first thing you want to do is get rid of that muffin top that you can't help but notice. Liposonix is the perfect procedure for this. Liposonix is a non-surgical and non-invasive body-contouring procedure that uses ultrasound energy to precisely target and destroy the excess fat cells around your waist.
The procedure only takes about 60 minutes to complete. Best of all, because Liposonix is a non-surgical and non-invasive treatment, you won't have to spend the first few weeks of the new year lying in bed waiting for incisions to heal and bruising to ameliorate.
The next step is taking care of your double chin. That is where Kybella comes into play. Kybella is a miracle injectable drug for getting rid of unwanted fat that has gathered under the chin.
Kybella will melt and permanently destroy your double-chin fat and will leave you with a sleek profile and well-defined chin and jawline. The process is incredibly quick and requires only minimal downtime afterward. We are Currently offering a special on Kybella throughout the month of January. If you purchase two vials of Kybella you receive them for just $975, which will save you $225! You can book an appointment with our aesthetic nurse injector Vaunda now.
Contact Regional Skin and Laser Center today to schedule an appointment for your Kybella and Liposonix treatments. Our friendly and expertly trained staff can provide you with the aesthetic care you need to feel attractive and confident in the new year.