New Arrivals! AcuPulse and FemTouch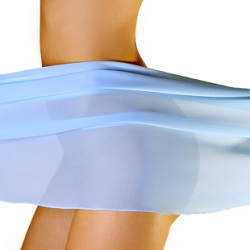 Technology plays an essential role in the world of aesthetic care. The technology behind laser-based treatments is constantly being advanced, and it has become capable of effectively addressing a wide array of skin concerns and delivering outstanding results.
Regional Skin and Laser Center is excited to announce the arrival of our latest and greatest laser rejuvenation system. The AcuPulse CO2 laser system is a highly advanced ablative laser resurfacing device that is precise, versatile, and extremely effective.
The technology behind AcuPulse is designed to help enhance patient comfort, reduce treatment times, and reduce the risk of side effects while also providing powerful and precise care that can be used to treat superficial and deep tissue layers.
The device features a number of different treatment modes and can be adjusted to provide more personalized care. AcuPulse can be used to treat a wide variety of skin concerns, including the following:
Sun damage
Fine lines
Deep lines
Acne scars
Wrinkles
Uneven skin texture
Poor skin tone
Hyperpigmentation
Scars
FemTouch Vaginal Laser Rejuvenation
Another feature that highlights the versatility of the AcuPulse system is FemTouch. Developed by a global leader in gynecological laser treatments, FemTouch is a special attachment that can be used to convert AcuPulse into a highly effective vaginal rejuvenation device. The device is designed to make the treatment process as fast, comfortable, and effective as possible.
The CO2 laser energy emitted by the device stimulates the production of collagen and vaginal tissue growth. It can be used to improve vaginal health with ease.
At Regional Skin and Laser Center, we strive to provide our patients with treatments that can deliver the exceptional results they need. If you are interested in seeing what the AcuPulse CO2 laser system can do for you, contact our office to schedule a consultation with licensed aesthetician Laura Harris.