Salicylic Peel – Skin Treatment – Dallas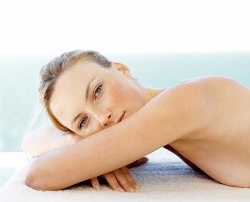 The salicylic peel is an effective skin-peeling agent that is used to exfoliate the skin and clean the pores. With a salicylic peel, you can rejuvenate and refresh your appearance. The treatment can range in potency and is customized to the needs of each patient.
A salicylic peel is a skin treatment ideal for oily skin, clogged pores and seborrheic dermatitis. The peeling formula offered by the trained professionals at the Regional Skin & Laser Center is much more potent and needs to be handled by a professional. Patients usually experience a mild numbing sensation during the treatment and flaking of the skin for a few days after.
To learn more about the salicylic peel, consult with Dr. Denton Watumull at our office in Dallas.