Micropeel – Gentler Chemical Peel – Richardson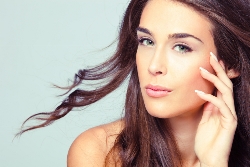 Chemical peels are an excellent procedure for those who would like to refresh the skin on the face, neck and hands. A micropeel is a gentler alternative that functions identically to a traditional chemical peel but uses a less-potent mixture of chemicals.
The micropeel process takes about thirty minutes and starts with a step called dermaplaning, which removes dead skin cells. The next step is where the chemical solution is applied to your skin. There may be some mild itching or burning as stimulants like dry ice are applied. Finally, moisturizing cream is added topically.
You can return to your normal activities immediately and you will notice an improvement in the texture and color of your skin. An experienced practitioner like Dr. Denton Watamull can explain other benefits of a micropeel in greater detail.
If you are curious about what a micropeel can do for you, please contact our office in Richardson.