Mandelic Peels – Light Grade Peel – Richardson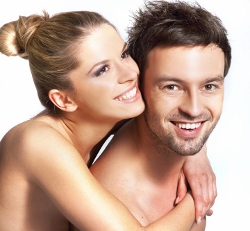 Fine lines, wrinkles, uneven pigmentation and severe acne can be treated with mandelic peels. Mandelic peels are a light-grade chemical peel that can achieve dramatic changes. Dead skin cells are gently removed, revealing a younger, refreshed glow.
Derived from a German almond and extracted through hydrolysis, mandelic acid is the active agent in the mandelic peel. It is important to consult with an experienced professional like Dr. Denton Watumull to ensure optimal results. Typically, mandelic peels use a solution of 30-to-50% mandelic acid. It is recommended that you undergo at least six peel sessions.
If you would like to learn more about how a mandelic peel can help you achieve a younger, refreshed look, please contact us at our office in Richardson.