Liposonix Treatment – Fat Elimination – Dallas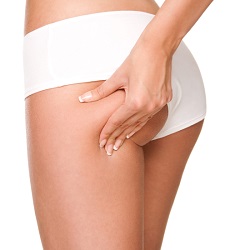 Are you tired of those stubborn love handles or that muffin top? If you are looking for a way to target stubborn pockets of fat, then you may be a candidate for Liposonix treatment. A Liposonix treatment is a cutting-edge ultrasound fat-reducing procedure.
A Liposonix treatment uses ultrasound energy that is focused into the fat layer. The ultrasound energy doesn't damage the outer skin but instead works in the fat layer to permanently eliminate fat. Typically, patients experience a loss of one inch or a reduction of one pant size. The procedure usually takes an hour, but the body continues to remove fat during the following eight to twelve weeks.
Consult with experienced practitioner Dr. Denton Watumull for more information about the Liposonix treatment.
Contact usat our office near Dallas to schedule a consultation today.