FemTouch: The Benefits of Vaginal-Rejuvenation Treatments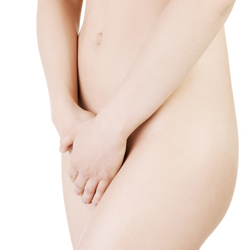 Your body goes through a number of changes as you age that can have a noticeable impact on how your body feels and reacts. Pregnancy and other factors can also cause these changes. They can lead to a decrease in your quality of life.
Vaginal health issues in particular are a source of discomfort for many women of various ages. Some of the common vaginal health issues include:
Vaginal laxity (a feeling of "looseness")
Urinary incontinence
Loss of sensitivity
A decrease in sexual satisfaction
Dealing with vaginal health issues can also lead to a decrease in your self-confidence. The issues caused by urinary incontinence can be very embarrassing to deal with and can make it difficult to enjoy being out in public.
There are effective options for addressing vaginal health issues that can greatly improve a person's quality of life. At Regional Skin and Laser Center, we offer vaginal-rejuvenation treatments using FemTouch.
FemTouch is a non-surgical minimally invasive treatment that uses CO2 laser technology to stimulate the production of collagen, which helps to tighten and strengthen tissues. FemTouch can be used to effectively treat urinary incontinence, enhance sexual satisfaction, and eliminate a feeling of looseness in the vagina.
How Does It Work?
The treatment is simple, short, and produces minimal discomfort. A sterilized applicator is inserted into the area. The applicator will be gently moved and rotated in order to ensure that the entirety of the vaginal wall is treated. The applicator will emit micro beams that stimulate the production of collagen in the targeted tissues.
The treatment takes only minutes to perform. Most patients will need between two to four treatments to attain their desired results.
If you are looking for a highly effective and safe vaginal-rejuvenation treatment, contact Regional Skin and Laser Center to schedule a consultation. We can provide you with amazing personalized care and outstanding results.