BOTOX® Cosmetic vs Dermal Fillers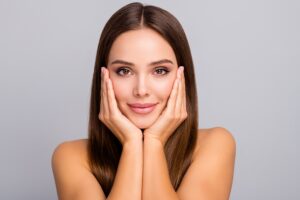 Both BOTOX® Cosmetic and dermal fillers are highly sought-after options for non-surgical facial rejuvenation. While these injectable treatments can both smooth wrinkles and restore youthful contours to the face, they work in different ways and are best suited for addressing specific concerns. Allow our experienced team at Regional Skin & Laser Center to explain their basic differences.
BOTOX® Cosmetic, which is made of a purified form of botulinum toxin, is often considered the most popular type of neurotoxin injectable. Similar to other neuromodulators (e.g. Jeuveau™ and Dysport®), BOTOX® Cosmetic targets dynamic facial wrinkles caused by repetitive muscle contractions.* When administered properly, BOTOX® Cosmetic can temporarily inhibit the muscles responsible for dynamic wrinkles, reducing the appearance of existing blemishes and potentially preventing the development of future wrinkles. Whereas Dysport® and Jeuveau™ were designed specifically to combat glabellar ("frown") lines, which appear between the eyebrows, BOTOX® Cosmetic can address dynamic wrinkles in various areas of the face, from frown lines to crow's feet to smoker's lines and beyond.
On the other hand, dermal fillers – such as JUVÉDERM® and Restylane® – are primarily composed of hyaluronic acid, a naturally-occurring substance that can aid in hydration and moisturization.* This key ingredient allows dermal fillers to effectively smooth fine lines and restore youthful plumpness to the lips and cheeks. Created to target static wrinkles (which develop as the skin loses elasticity and collagen), dermal fillers can significantly reduce the appearance of marionette lines, nasolabial folds, and much more.
With all this in mind, which injectable is best? At our med-spa, we tailor every treatment to our patients' unique aesthetic goals. Schedule your consultation at Regional Skin & Laser Center today – a customized medical spa experience awaits you!
Medical References*