Fraxel Treatment – Dallas – Skin-Rejuvenation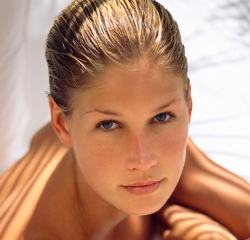 On the cutting edge of cosmetic treatment, there are laser procedures that can help you achieve clear, vibrant skin. Fraxel treatment is one example of a laser skin procedure. Fraxel can give you refreshed skin. With this procedure, you can treat many different signs of aging.
Fraxel treatment works for skin discoloration, age spots, sun spots, fine lines, wrinkles, large pores, and scarring. The procedure also boosts collagen production, which improves the quality of skin. The treatment is quick, lasting as little as twenty minutes for a full-face procedure. After a session, patients usually experience redness of the skin, which goes away after a few days.
Speak with Dr. Joshua Lemmon to learn more about the results you can achieve with Fraxel treatment.
Contact our office in Dallas to schedule a consultation.