Wrinkle Prevention – BOTOX Injections – Richardson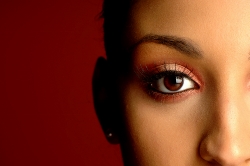 Though the process of aging is an inevitable part of life, it doesn't mean there isn't anything that we can do about it. With cosmetic injections such as BOTOX, there are effective ways for wrinkle prevention and anti-aging. As part of our upcoming Spring Beauty Event, the Regional Plastic Surgery Center is offering specials on BOTOX and other beauty treatments.
BOTOX is a unique anti-aging treatment and is one of the most popular on the market. What makes BOTOX injections so special is their ability to help prevent the formation of wrinkles and preserve your natural youth. The chemical formulation of BOTOX works on a neurological level to limit repeated facial movements like smirking and frowning, which are major parts of the formation of wrinkles and other forms of aging.
Contact us at our office in Richardson to learn more about wrinkle prevention and our specials on BOTOX.