Welcome Dr. Derek Rapp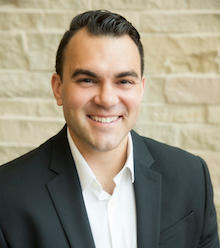 Dr. Derek Rapp has joined the team at Regional Plastic Surgery Center and is ready to apply his extensive knowledge in support of Regional Skin & Laser Center for the benefit of our clients. Dr. Rapp is a cosmetic and reconstructive surgeon with additional experience performing upper extremity and hand procedures. His knowledge and abilities will be an excellent addition to our offices in Richardson and Rockwall.
Dr. Rapp graduated from the University of North Carolina at Chapel Hill and went on to receive his medical degree from the Wake Forest University School of Medicine in Winston-Salem, NC. He received further training through fellowship and residency programs at Michigan State University/Grand Rapids Medical Education partners and The University of Miami, Jackson Memorial Hospital in Florida.
Dr. Rapp is a member of the American Medical Association and is a candidate member of the American Society of Plastic Surgeons and the American Society for Surgery of the Hand.
Through his research, Dr. Rapp invented an antioxidant-based wound treatment, which is currently being studied as a new method of managing full-thickness wounds in humans.
As a new part of our practice, Dr. Rapp will be providing medical supervision to Regional Skin & Laser Center, using his expertise to help our clients maintain healthy and beautiful skin. Our team is excited to welcome Dr. Rapp so we can continue to help our patients achieve their skin care goals.
Contact us today to schedule an appointment. Our highly trained staff at Regional Skin & Laser Center is dedicated to making you feel better and look great.