vFit PLUS – Private Care for Your Intimate Issues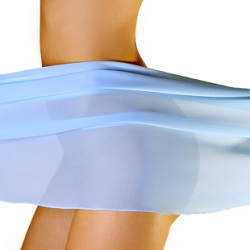 Aging affects the body in some unexpected ways. Some of these changes can be quite intimate and may be difficult to talk about, which can prevent some individuals from getting the care they need. The problem is that while these issues can be embarrassing to discuss, addressing them is critical to your general health, which means you should not ignore them.
The natural effects of aging and other factors like childbirth can cause some major changes to your feminine health and sex life. Some women may experience a feeling of looseness, a loss of sensitivity in the area, a decrease in sexual satisfaction, and noticeable discomfort during intercourse. When issues like this persist, they can cause self-esteem issues and may even lead to problems with your partner.
While feminine-rejuvenation treatments are available at some clinics, a lot of women are uncomfortable with undergoing these kinds of treatments for such intimate and private issues. Thankfully, the vFit PLUS has made it possible to receive the care you need in the comfort and privacy of your own home.
The vFit PLUS utilizes sonic technology, gentle heating, and red LED light to improve sensitivity, increase sexual satisfaction, and restore the intimacy between you and your partner.
The vFit PLUS device is incredibly simple to use and is designed to ensure that each treatment is as comfortable as possible. The device is made from medical-grade materials, features several different modes and levels of intensity, and comes with an easy-to-use USB charger.
At Regional Skin and Laser Center, we are glad to offer this level of discreet and intimate care for our patients who need it most. If you are interested in vFit PLUS, contact our office today to schedule a consultation.