Spring Beauty Event – Richardson BOTOX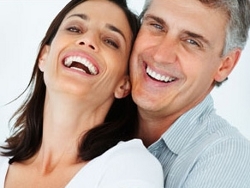 Spring is just around the corner, and if you are looking for a fresh look to bring in the season, check out the Spring Beauty Event! The event will be at the Hyatt Regency in North Dallas, and we will be featuring specials on BOTOX, breast augmentation and skin treatments! A new look can be a boost to your confidence.
BOTOX is a convenient and relatively simple procedure that can help you reduce wrinkles and prevent the formation of new ones. The injection is quick, and the procedure can take as little as 15 minutes. BOTOX works on a chemical level to stop the repeated muscle contractions that contribute to wrinkle creation. During the Spring Beauty Event, you can bring your questions and personally meet the staff at the Regional Skin and Laser Center.
Contact us at our office if you'd like to know more about our offers during the Spring Beauty Event.