SkinPen – Richardson – Anti-Aging Treatments
SkinPenTM: For Anti-Aging
Regional Skin and Laser Center introduces the SkinPenTM for anti-aging treatments.
SkinPenTM has been "Hailed as the Newest Breakthrough in Anti-Aging Treatment" by ABCNEWS.COM, March 2014.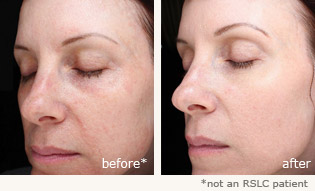 The SkinPen can stimulate your skin's natural ability to heal itself.
-Thousands of micro-injuries trigger the skin's wound healing cascade to increase collagen and elastin production
Mechanical breakdown of scar tissue (acne, pox, surgical, trauma)
-Release of natural growth factors in the skin to create healthier skin
-Improves penetration of topicals by 80%
SkinPen is remarkably effective for:
+ Wrinkles
+ Thin skin
+ Hyperpigmentation
+ Loss of resiliency
+ Premature aging
+ Scars
+ Lax skin
+ UV damage
For more information, contact us at the Regional Skin and Laser Center to schedule a consultation at our office in Richardson.