Eliminate Fat – Liposonix Fat Reduction – Dallas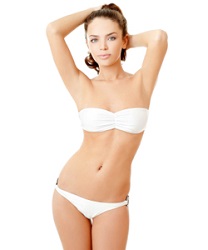 If you are looking for a convenient way to eliminate fat, then Liposonix fat reduction may be right for you. Liposonix is an advanced non-invasive procedure that can eliminate fat permanently from your body.
In just an hour, Liposonix can eliminate fat from your body by using high-intensity ultrasound energy. The energy is channeled harmlessly though the skin and targeted towards the fat layer. The energy is controlled to destroy fat cells and leave surrounding tissue unharmed. Over a period of eight to twelve weeks afterwards, destroyed fat cells are naturally removed by the body for a reduction that averages one dress or pant size!
Consult with board-certified professional Dr. Denton Watumull to learn more about how Liposonix can help you permanently eliminate fat.
Contact us at our office in Dallas to schedule a consultation.