Dermal Fillers – Juvederm Injections – Richardson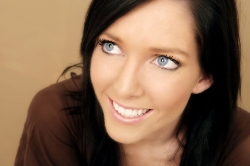 Aging skin can leave you looking much older than you may feel, becoming a hindrance to your self-confidence. For some, the face can develop a hollow, gaunt appearance because the skin loses elasticity. For those who are concerned about their hollow appearance, there are dermal fillers.
One of the most popular types of dermal fillers is called Juvéderm. Juvéderm is made of hyaluronic acid, which is a naturally occurring substance in the body. Hyaluronic acid is particularly adept at adding volume because it is chemically known to hold 1,000 times its volume. Juvéderm is injected into hollow areas to create a fuller, more youthful appearance that may last up to a year.
Consult one of the experienced practitioners at the Regional Skin & Laser Center for more information about dermal fillers.
Contact us at our office in Richardson to schedule a consultation.