BRO-TOX – Richardson – Anti-Aging Special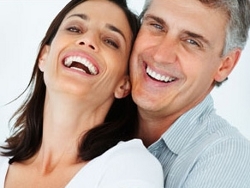 For men, when lines and wrinkles etch their way across your face, it can leave you looking far older than your actual age. However, with BOTOX for men, also known as BRO-TOX, there is an effective tool in the fight against aging.
BOTOX is far and away the most popular cosmetic procedure performed every year. Botox has been FDA-approved to help prevent the formation of wrinkles and lines that are caused by the repeated facial muscle contractions around the eyes, nose and mouth. In the hands of an experienced expert like Dr. Denton Watumull, BRO-TOX can help you preserve your natural youth.
Consult with us at our office in Richardson to hear more about our specials on BRO-TOX and other anti-aging treatments.