LightSheer Laser Hair Removal – Richardson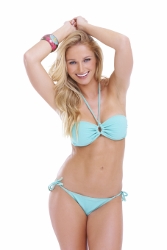 Worried about showing off your legs come swimsuit season? Sick of constant shaving, waxing, and other temporary depilation solutions? Get ready for summer with LightSheer laser hair removal, a simple, convenient procedure that will get rid of those follicles for good. Great packages available now!
During the LightSheer laser hair removal procedure, the melanin pigment in your hair follicles will be targeted by the state-of-the-art LightSheer laser. The heat energy will damage the hair, causing it to fall away. Because the retinas and corneas are prone to injury from laser light, the patient will typically need to wear protective goggles for the duration of the procedure.
With the help of skilled, experienced plastic surgeon Dr. Denton Watumull, you'll have smooth, hairless legs before you know it! During a consultation, Dr. Watumull will walk you through the LightSheer laser hair removal procedure and answer any questions you may have. To set up a consultation, contact us today!