Fall Beauty Event – Richardson Cosmetic Procedures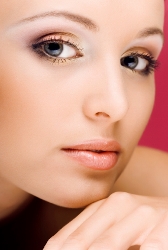 For our Fall Beauty Event, the Regional Skin & Laser Center is offering a variety of exciting specials. The event is going to be held on October 16th, 2014, at the Hyatt Regency in North Dallas. Discounts on Botox and cosmetic surgery will be offered, as well as raffles for Juvederm XC, Juvederm Voluma XC.
At the Fall Beauty Event, there will be discounts offered to the first fifty people to arrive. Products like Botox, Juvederm XC, Juvederm Voluma XC are all important tools in the fight against aging. Each product has a unique ability to reduce signs of aging, prevent the formation of wrinkles or add volume to aged skin. The best way to determine which options suit your needs is to consult with one of our experienced practitioners, like Dr. Denton Watumull.
Contact us at our office in Richardson to learn more about the Fall Beauty Event.