SkinTyte™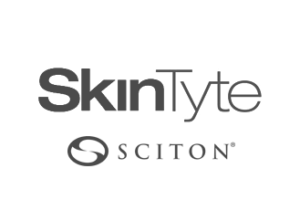 SkinTyte is a non-surgical skin rejuvenation treatment that utilizes broadband light (BBL) technology to tighten and firm the skin. By deeply heating dermal collagen through customizable filters, this minimally invasive procedure can address lax or sagging skin in virtually any area of the body, face, or neck.
SkinTyte is one of the many advanced Sciton® laser treatments we are proud to offer at Regional Skin & Laser Center. One of our skin and laser specialists can employ SkinTyte to help you achieve a smoother, more youthful aesthetic without the need for surgery. 
Am I a Good Candidate for SkinTyte™?
Ideal candidates for SkinTyte should be in reasonably good health and suffer from mild to moderate amounts of sagging or loose skin. The procedure is usually performed on the lower face and neck, but patients with skin laxity in other areas of the body – namely the abdomen, thighs, buttocks, and arms – can often benefit from the treatment, as well. 
Like other Sciton® laser skin rejuvenation procedures, SkinTyte can be an excellent option for those who wish to enhance their appearance but are not interested in or eligible for surgery. If you would like to determine whether you are a candidate for SkinTyte, do not hesitate to schedule a consultation with our team.
How Does SkinTyte™ Work?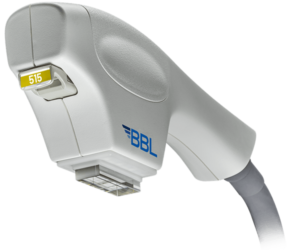 SkinTyte involves the same type of laser that is utilized in other BBL treatments: the state-of-the-art BBL HERO™. This device is passed over the skin four times, delivering gentle, controlled pulses of heat into the skin to stimulate collagen production. The laser was specially designed to keep the treatment area at a balanced temperature, generally making for a quick procedure and minimal discomfort. As such, a topical anesthetic is not typically warranted. 
In most cases, patients are advised to undergo three to five 30-minute SkinTyte treatment sessions for optimal results. One of our laser specialists can determine how many sessions you need after an in-depth evaluation of your skin.
What Does SkinTyte™ Recovery Entail?
While most patients do not require a recovery period after a session of SkinTyte, temporary side effects may appear immediately after treatment. These can include mild swelling, redness, and soreness (sometimes compared to a sunburn); however, these sensations should subside within a few hours, and patients are generally able to return to work the same day. 
How Long Until I See My SkinTyte™ Results?
The results of SkinTyte are sometimes noticeable directly following treatment, though certain patients may need to wait a few months to see the full results. With continued maintenance and a healthy lifestyle, the tightened, sculpted effects of SkinTyte can last up to a year or more.
To learn more about our laser procedures or to schedule a consultation, please contact Regional Skin and Laser Center today.