QWO® Cellulite Treatment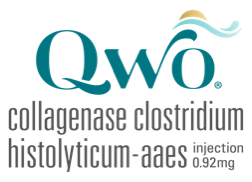 For women who struggle with the appearance of cellulite in the lower body, there is a new treatment option available at Regional Skin & Laser Center—QWO®. QWO is an exciting new injectable product that can create smoother looking buttocks through a series of customized in-office treatments. By targeting the structural causes of cellulite, QWO has been proven to significantly reduce the prominence of moderate to severe cellulite dimples in clinical studies. As always, you can count on the experienced and highly trained team at Regional Skin & Laser Center to deliver top-quality treatment and care at every phase of the process—from the initial consultation through your final follow-up appointment.
For more information about how QWO works, who is a good candidate for treatment, and what QWO treatment is like, we encourage you to explore the educational sections below. If you have questions about QWO or want to schedule a consultation, we welcome you to contact our office to connect with a knowledgeable member of our team!
What Is QWO®?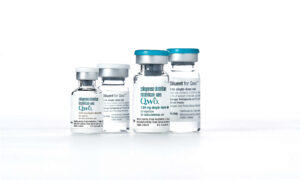 QWO is an injectable treatment designed to reduce the appearance of women's cellulite for smoother, firmer-looking skin. QWO is the first FDA-approved treatment specifically targeting moderate to severe cellulite in the buttock region. The active ingredients in QWO are enzymes called collagenases, which are believed to break down and release the fibrous bands of tissue that give cellulite its dimpled appearance. Additionally, QWO is designed to help redistribute fat cells and stimulate the production of smoothing and supportive new collagen fibers. By targeting problematic structures that create the appearance of cellulite, QWO has been shown in clinical studies to achieve noticeable improvements in the texture of the buttocks without significant discomfort and the need for downtime. The results that can be achieved with QWO develop over a series of three treatment sessions each spaced three weeks apart, with the complete results emerging after a period of 28 days following the final treatment.
What Causes Cellulite?
Cellulite is found most frequently on women's bodies and tends to be localized in the lower body region (buttocks and thighs), though it may be found on the arms and midsection as well. It is a common misconception that the quantity of fat a person has determines the severity of their cellulite—even women with low body fat may struggle with the appearance of cellulite. The prominence of cellulite is actually the result of several different factors, which can include:
Thin or thinning skin
Aging tissue
Genetic predisposition to developing cellulite
Uneven fat distribution
Enlarged fat cells
Fibrous bands connecting fat, deep tissue, and skin
While tense bands of connective tissue create dimpling on the skin's surface, the combination of pressure from uneven fat deposits and thin skin can further exacerbate the textural features of cellulite. Previous to the development of QWO, aesthetic science and technology had not yielded many options for effectively treating the appearance of cellulite, which is arguably one of the most common cosmetic concerns among women. QWO is a long-awaited, revolutionary injectable product that appears to target the main causes of cellulite without damaging surrounding tissue. With customized QWO treatment performed by our experienced nurse injectors and/or plastic surgeons, women with moderate to severe buttock cellulite can enjoy smoother skin with minimal side-effects.
What Can I Expect During QWO® Treatment?
Cellulite reduction with QWO begins with a personal consultation to evaluate your areas of concern and perform a comprehensive review of your medical history. It is important for our team to be aware of any health conditions, allergies, or medications that could potentially result in complications. If you are considered to be a good candidate for QWO, then you may proceed with your first injection session.
The injection process begins with your injector marking the skin to identify the dimpled areas of the buttocks that require treatment. Then, a thin needle is inserted into the tissue below each marked depression and the appropriate amount of QWO is injected. Treatment sessions typically last about 10 minutes, and patients generally do not report any significant discomfort either during or immediately after injections. There is no required downtime after QWO treatment, so if you feel comfortable returning to your usual daily activities right away, you may do so.
Since three QWO sessions are recommended to achieve optimal improvement, you will be scheduled to return for your second treatment three weeks (21 days) after your first round of injections. Finally, your third treatment will be scheduled three weeks after your second session.
Are you interested in receiving QWO treatment for cellulite? Book your appointment at Regional Skin & Laser Center today to find out if QWO is right for you.
Does QWO® Treatment Have Side Effects I Should Be Aware of?
As with any aesthetic treatment, QWO injections do have risks and potential complications you and your injector should be aware of. Most commonly after treatment, patients may experience mild and temporary effects including bruising, pain, itching, redness, discoloration, swelling, areas of hardness, and warmth in the treatment area. Bruising typically subsides within two weeks of treatment and the intensity of bruising usually lessens with each session. Clinical trials for QWO also identified potential serious side effects, such as allergic reactions (including anaphylaxis), hypersensitivity reactions, and prominent bruising. Our team works diligently to prevent these serious side effects from occurring, but if you notice any problems after treatment, we request that you contact our office as soon as possible. Most issues that arise during or after QWO injections are temporary and manageable; however, more serious reactions to QWO injections may require prompt medical assistance.
What Do QWO® Results Look Like?
If you are curious about the kind of results that are possible with QWO, we encourage you to look through before-and-after photos of patients who took part in clinical studies:
You can typically expect the results of your treatment series to become noticeable within 28 days after your final round of injections. Over a period of 10 weeks, results should continue to improve. During this time, patients generally remark that their buttocks appear smoother and less dimpled.
Our team at Regional Skin & Laser Center has been impressed with both the results achieved during QWO's clinical trials and the outcomes our patients have received. If you want to learn more about QWO and are interested in finding out if you are a candidate for treatment, please contact our offices today!